Welcome to the Village of Lakeview
Montcalm County, Michigan
Winter Fun!!
The Lakeview Festivals Committee has put together a winter celebration for all to enjoy.
Join the fun on February 27, 2021!
TAMARACK MEADOWS
If you or someone you know is looking for a home be sure and check out Tamarack Meadows. The first home will be arriving in January!

For more information call Wendy Delange at 616-534-3400 ext. 102 or email her at
Wendy@preferredhomesmi.com.
Welcome Winter!!
With the arrival of winter, we are reminded that our Department of Public Works will be working to remove snow and help maintain our streets and parking areas for everyone's safety. This is a friendly reminder that there is no parking on any Village Street between the hours of 2AM - 6AM. Also, there is no parking for more then 72 hours in any municipal parking lot. Please note there are designated areas to park, if you are using a public lot. Signs are located at these locations for your convenience. Unfortunately, vehicles that remain in the restricted areas will be towed.

We would also like to remind business owners, and home owners to keep side walks cleared and to clear snow from fire hydrants on, or in front of properties, in case we need one in an emergency. Valuable time can be lost if firefighters need to shovel out a hydrant in the event of a fire.
LHS ALUMNI SCHOLARSHIP FUND
Several LHS Alumni have worked with the Lakeview Area community Fund (LACF) to launch the
LHS Alumni Scholarship Fund. The LHS Alumni Scholarship Fund will be used to support one or more scholarships annually for seniors beginning in 2021. The amount and number of scholarships awarded will be determined by the level of giving from LHS alumni and friends of LHS. Preference will be given to students based on their financial need. Special consideration will go to those students who work, apprentice and/or participate in community service and/or extracurricular activities while attending Lakeview Community Schools.

If you are interested in donating to the LHS Alumni Scholarship Fund you can go online at ​https://gacfmi.org/donating-to-the-gacf/lakeview-area-community-foundation/

or send a check to Lakeview Area Community Fund c/o GACF, 101 N. Lafayette, Greenville MI 48838.

All donations are tax deductable.
Lakeview's History
Take a look at the Village Historic Downtown page to see long-ago photos of Lakeview and learn more about our community's history.
Quickly Find What You Need.
Looking for information from the Village of Lakeview?

This website is designed to help you quickly find what you need.

1) Check the Menu Tabs at the Top of Each Page. All of our website pages appear under these tabs. We've organized them by use and topic.

2) Check the Quick Links Column. These links connect you instantly to some of our most often-used website pages.

3) Check the "How Do I...?" Page. We've prepared some common Question/Answer scenarios to guide you.

4) Use the "Search Our Website" Page. Our search engine looks through every page, article, document and link posted on our website to find exactly what you are looking for.

And of course, you can telephone Village offices anytime during business hours at (989) 352-6322. Our staff is happy to help you with any question or concern.
Cato Township Meeting Schedule
All meetings Virtual on Zoom due to Covid 19 restrictions

Cato Township Planning Board
2/17/21 7:00 PM
Meeting ID 967 938 3310
Passcode 764356

Cato Township Board of Review Organizational Meeting
3/2/21 10:30 AM
Meeting ID 857 6091 0869
Passcode 764356

Cato Township Board of Review Appeals Meeting
3/9/21 9:00 AM
Meeting ID 860 9903 2591
Passcode 764356

Cato Township Board of Review Appeals Meeting
3/11/21 9:00 AM
Meeting ID 860 9903 259
Passcode 764356

Cato Township Board of Review Appeals Meeting
3/11/21 2:00 PM
Meeting ID 840 5562 8134
Passcode 764356


Village Council Meetings
Starting in January 2021, the Village council meetings will be held on the second Tuesday of every month at 7:00 PM. The schedule is as follows:
Tuesday January 12, 2021
Tuesday February 9, 2021
Tuesday March 9, 2021
Tuesday April 13, 2021
Tuesday May 11, 2021
Tuesday June 8, 2021
Tuesday July 13, 2021
Tuesday August 10, 2021
Tuesday September 14, 2021
Tuesday October 12, 2021
Tuesday November 9, 2021
Tuesday December 14, 2021
The meetings will be held at the Lakeview Community Center unless noted otherwise.
VETERANS MONUMENT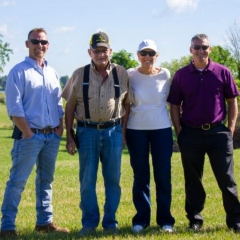 John Grawburg has been looking forward to the day he could place a monument in Lakeview to honor the sacrifices made by all veterans and the families back home who supported them.
If you would like to donate, click the following link and it will direct you to the Lakeview Area Community Fund. https://gacfmi.org/donating-to-the-gacf/lakeview-area-community-foundation/below.
Select GIVE NOW.
Enter your name and email address.
Under Division of Funds highlight LAKEVEIW AREA COMMUNITY FUND.
Under LACF Funds highlight LAKEVIEW AREA VETERANS MONUMENT FUND located near the bottom of the list.
Continue entering your information and submit.
You can also stop by Village Hall and pick up an envelope and mail in your donations.
Thank you for your support.
Dispose of Expired or Unwanted Prescription Drugs
The Village of Lakeview provides a Safe Prescription Drug Drop-Off program for our community. Residents can drop off unused or expired prescriptions into a secure box at the Village Offices located at 315 S. Lincoln Ave.

The Lakeview Police Department will collect the contents and prepare them for disposal that is eco-friendly and in accordance with federal and State Laws.  If you have any additional questions please contact our Lakeview Police  Department at 989-352-6211.
Municipal Water System PFAS Information
The State of Michigan performed testing of Wells #3 & #4 on July 9, 2018. The water testing is related to the State of Michigan effort to test for PFAS/PFOS contamination throughout water systems in Michigan. Test results determined the Village has a non-detect for PFAS, PFOA, PFBS and related chemicals the State tested for. The Village has made the letter and sample results available at the links below. For more information regarding PFAS, please visit www.michigan.gov/pfasresponse/.
Download a File:
MDEQ Letter PFAS results
MDEQ Lab results PFAS

Need a Ride?
LIBERTY LINE provides rides!
Liberty Line is a non profit Christian ministry providing a ride service to any person, IN THE CENTRAL MONTCALM OR LAKEVIEW COMMUNITY SCHOOL DISTRICT AREAS, either physically or financially unable to drive. Donations are requested but fees are not charged.  Rides are not guaranteed but every effort will be made to find you a ride.  Requests must be made 72 hours in advance.  Please call between 9 a.m. and 1 p.m. Monday-Friday to speak to the dispatcher.  989-352-0033
 
Quick Links:
How May We Help?
Village Facebook
Village of Lakeview
315 Lincoln Avenue
Lakeview, Michigan 48850
Phone (989) 352-6322
Fax (989) 352-6378
Emergency: Phone 911