Welcome to the Village of Lakeview and Cato Township
Montcalm County, Michigan
Christmas through Lakeview


Join us December 4, 2021 for a fun filled winter celebration through Lakeview starting at 10:00am.
Village Council Meetings
Starting in January 2021, the Village council meetings will be held on the second Tuesday of every month at 7:00 PM. The schedule is as follows:
Tuesday January 12, 2021
Tuesday February 9, 2021
Tuesday March 9, 2021
Tuesday April 13, 2021
Tuesday May 11, 2021
Tuesday June 8, 2021
Tuesday July 13, 2021
Tuesday August 10, 2021
Tuesday September 14, 2021
Tuesday October 12, 2021
Tuesday November 9, 2021
Tuesday December 14, 2021
The meetings will be held at the Lakeview Municipal Complex located at 208 S. Lincoln Ave. unless noted otherwise.
VETERANS MONUMENT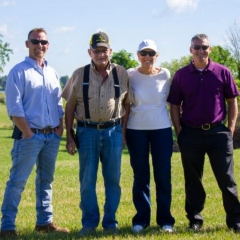 John Grawburg has been looking forward to the day he could place a monument in Lakeview to honor the sacrifices made by all veterans and the families back home who supported them.
If you would like to donate, click the following link and it will direct you to the Lakeview Area Community Fund. https://gacfmi.org/donating-to-the-gacf/lakeview-area-community-foundation/below.
Select GIVE NOW.
Enter your name and email address.
Under Division of Funds highlight LAKEVIEW AREA COMMUNITY FUND.
Under LACF Funds highlight LAKEVIEW AREA VETERANS MONUMENT FUND located near the bottom of the list.
Continue entering your information and submit.
You can also stop by Village Hall and pick up an envelope and mail in your donations.
Thank you for your support.
Dispose of Expired or Unwanted Prescription Drugs
The Village of Lakeview provides a Safe Prescription Drug Drop-Off program for our community. Residents can drop off unused or expired prescriptions into a secure box at the Village Offices located at 315 S. Lincoln Ave.

The Lakeview Police Department will collect the contents and prepare them for disposal that is eco-friendly and in accordance with federal and State Laws.  If you have any additional questions please contact our Lakeview Police  Department at 989-352-6211.
Municipal Water System PFAS Information
The State of Michigan performed testing of Wells #3 & #4 on July 9, 2018. The water testing is related to the State of Michigan effort to test for PFAS/PFOS contamination throughout water systems in Michigan. Test results determined the Village has a non-detect for PFAS, PFOA, PFBS and related chemicals the State tested for. The Village has made the letter and sample results available at the links below. For more information regarding PFAS, please visit www.michigan.gov/pfasresponse/.
Download a File:
MDEQ Letter PFAS results
MDEQ Lab results PFAS

Lakeview's History
Take a look at the Village Historic Downtown page to see long-ago photos of Lakeview and learn more about our community's history.
Quick Links:
How May We Help?
Village Facebook
Village of Lakeview
208 S. Lincoln Avenue
Lakeview, Michigan 48850
Phone (989) 352-6322
Fax (989) 352-6378
Emergency: Phone 911