Village of Lakeview Property Tax Information
Where do your property tax dollars go?  The articles here can help show you.  
Residences Qualifying for Principal Residence Exemption (PRE)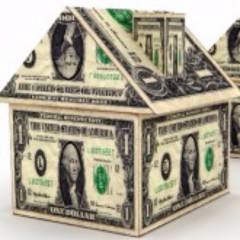 One of the most important factors to consider is that while residents pay their taxes to both the Village and Township, the money collected does not all stay within the Village or Township. Those whose permanent home is within the Village limits are considered to be primary residence or formally known as homesteaded residences. This type of residence is now known as Principal Residence Exemption or PRE.

PRE residences are exempt from taxes levied for operation of a local school district up to 18 mills. In order for a land parcel to qualify for PRE, a person must be a resident of Michigan that owns or occupies the property as a primary or principal residence.

The Village represents 14.1212 mills of the overall millage. That 14.1212 mills can be broken down as follows: 9.6343 for Village Operating, 3.7224 for the Village of Lakeview Roads, and 0.7645 mills for the Lakeview Cemetery.
Land and Parcels That Are Not a Resident's Permanent Home (Non PRE)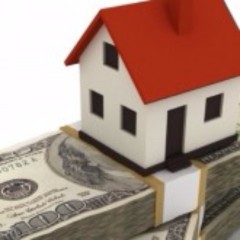 Land and parcels that are not a resident's permanent home are considered to be non-exempt from millage's levied for local school operation. This can add up to 18 mills to the taxes levied on the property. Land is considered Non-PRE if it is industrial, commercial, rental, second home, or vacant.
Village of Lakeview taxes are billed once a year and are due on September 14th.
The Village of Lakeview assesses property taxes only once per year, with the bills being mailed out to addresses of record in the first week of July. Payment can be completed in person at the Village Offices at 208 S. Lincoln Avenue in downtown Lakeview, or can be mailed to P.O. Box 30, Lakeview, Michigan 48850.

If paying taxes after October 1st, please remit payments to the Montcalm County Treasurer at 211 W. Main Street, Stanton, Michigan 48888.

For questions regarding a tax bill, please call our offices at (989) 352-6322.

For property tax account changes, please contact the Cato Township Assessor, Debbie Rashid.
Phone: (989) 304-0250
Email: catoassessor@hotmail.com
Mailing Address: P.O. Box 34, Lowell, Michigan 49331

Quick Links:
How May We Help?
Village Facebook
Village of Lakeview
208 S. Lincoln Avenue
Lakeview, Michigan 48850
Phone (989) 352-6322
Fax (989) 352-6378
Emergency: Phone 911